<!–– Content Start ––>
Home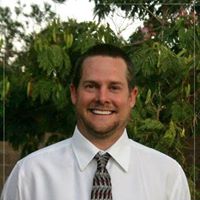 Shalom, and welcome to the Disciple Making Pastor website. My name is Kenneth Jenkerson, and I am nothing and YAH is everything. We are going deeper in our relationship with the Heavenly Father through obedience, knowledge, and love. My goal is to make Disciples of Yahusha Ha Mashiach. My desire is to seek out the truth and apply it to my life when I find it. I want to share what I find with others to help them on their journey. It is the glory of kings to seek out truth! We need to become who YAH wants us to be and do the things He wants us to do. You will find material here that will help to disciple you in the ways of Yahuah, as demonstrated in the life of His Son Yahusha.
While the Word of Yah is infallible, I am not. If you find my teachings to be in error, then please contact me, and share your evidence with me so that we can examine the scriptures together.
If I am wrong, then I will change in order to align with the Words of YAH. However, if you are wrong then my prayer and challenge to you is that you will change to align with the Words of YAH.
I have many PDF's on here that I encourage you to read, that will help you on your journey of seeking truth and learning to please YAH. Also be sure to check out the link to You Tube below so you can watch and hear sermons preached.
The page 'Secrets' is full of teachings specifically created for Christians to show them that the Law of Yah is not done away with, and that the whole law applies to those of us that are grafted into Israel even today! You can read my book for free here "Secrets of the Bible Revealed" it will prove beyond a shadow of a doubt that the laws of YAH are not done away with. The rest of the teachings are meant to disciple Torah Obedient Followers of Yahusha ben Yahuah in the truth. Thank you for visiting.
In my prayer of "remove all things from my life that are not of You, and teach me Your truth on how we are to live" I've discovered that He hears and answers so be prepared to get what you pray for! I've discovered that we have been lied too and deceived by the religious system of the day. I grew up in Christianity- saved when I was 8; but a lot of it is lies. We need to come out of Babylon! Stop keeping the pagan calendar and pagan holidays we are all familiar with and emotionally attached too with memories cause we all grew up in the lie! YAH has His own calendar and His own Holidays and we are commanded to keep them and we don't even know them- and in Matthew 7 we wonder who it is that the Messiah says depart from Me I never knew you, you workers of lawlessness- they did a lot of stuff in His name- but they don't know His ways. Our Gregorian Calendar and holidays are lawless and of the lawless one- they are the counterfeit- the imitation of the real deal! I had to dig deeper than scripture to find All The APPOINTED TIMES OF YAH! The Jewish nation has deceived us with this Lunar Calendar they have been using since Babylonian captivity. The truth is in the Dead Sea Scrolls- 15 copies of Jubilees and 10 copies of Enoch- Both books confirming the deceit of the lunar calendar and revealing the Creators true calendar and filling in some of the missing times from the scriptures! You must leave behind your gentile customs they are not pleasing to YAH! You must crossover (become Hebrew) to His Calendar and leave behind the pagan, gentile calendar you grew up with! Become a new, peculiar creation in Messiah- Do what Messiah did- He kept Torah, and YAHs Calendar and Holidays! He was sinless!!! I also discovered that Adam thru Yacov and his sons were keeping the Sabbath on Saturday only- Sun up to Sun up – Keeping Sabbath on Friday night started in Babylonian Captivity! Come out of Babylon!!! You can read about these new discoveries for free here or use the link to buy the book- "Paradigm Shifts"! How far are you willing to go in your relationship with YAH? I'm willing to go all the way- His is Everything- i am Ayin.
YermeYahu 6:16 "Stand by the ways and see and ask for the ancient paths, where the good way is and walk in it, and you shall find rest for you souls, but they said, "We will not walk in it". Romans 3:31 "Do we nullify the Law by Grace? May it NEVER BE!!!! On the Contrary- WE ESTABLISH THE LAW!!!