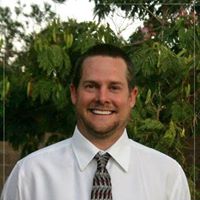 Shalom, and welcome to the Disciple Making Pastor website. My name is Ken Jenkerson, and I am the Pastor of Messianic Christian Fellowship. We are part of the Hebrew Roots Movement, going deeper in our relationship with the Father through obedience, knowledge, and love. My goal is to make Disciples of Yahusha HaMashiach. You will find material here that will help to disciple you in the ways of Yahuah, as demonstrated in the life of His Son Yahusha.
While the Word of Yah is infallible, I am not. If you find my teachings to be in error, then please contact me, and share your evidence with me so that we can examine the scriptures together.
If I am wrong, then I will change in order to align with the Words of Yahuah. However, if you are wrong then my prayer and challenge to you is that you will change to align with the Words of Yahuah.
I have many PDF's on here that I encourage you to read, that will help you on your journey of seeking truth and learning to please Yahuah. Also be sure to check out the link to You Tube below so you can watch and hear sermons preached.
The page 'Secrets of the Scriptures' is full of teachings specifically created for Christians to show them that the Law of Yah is not done away with, and that the whole law applies to those of us that are grafted into Israel even today! The rest of the teachings are meant to disciple Torah Obedient Followers of Yahusha ben Yahuah in the truth. Thank you for visiting.